Gift Ideas and Accessories
TriStars is building this page to include some new ideas. Stay tuned as we add more logo items.
New logo, new slogan. We have 19 arriving early October. Don't miss out.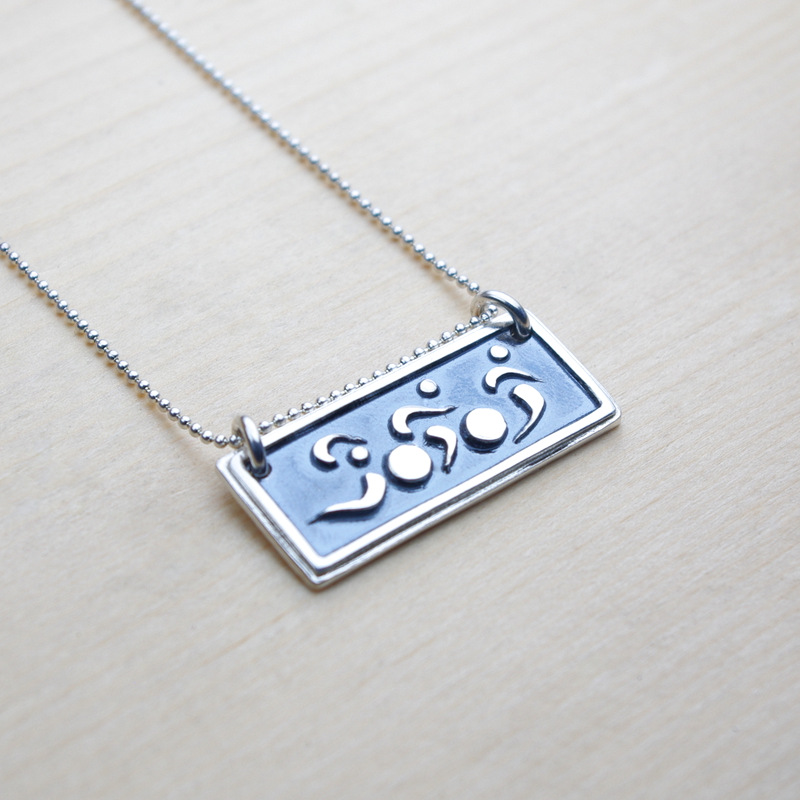 Silver Logo Necklace
Gorgeous handcrafted silver necklaces with our swim, bike and run logo.
Pendant - Handcrafted in Fine Silver (.999 FS)
Pendant Size - Approx. 1 14" x 1/2"
Necklace - 18" Sterling Silver (.925) Ball Chain
Also available with a 3mm faceted green peridot gemstone for the front wheel of the bike.
As shown $135.50 plus tax (no gemstone)
With gemstone $147.50 plus tax

Shipping address will be required at checkout for all orders, local orders however will be hand delivered. Shipping no charge on out of area orders.
Necklaces hand made by: Cheri Bourque Designs